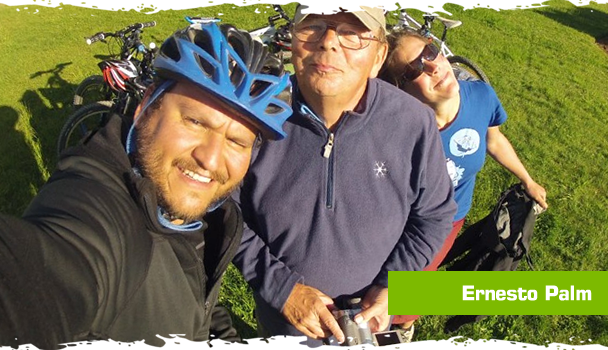 Ernesto Palm, Trip leader and founder of La Comarca Puelo Adventure Bike-Ride.
"My passion is to travel around the world on a bike, and enjoy getting to know cultures at the speed of the bike. And then to discover these places and their secrets, show them to you at the pace and style of the bike. I've always liked bikes, and currently I-m surprised to say that I am a professional in bike trips, as I live from this and it is what I most enjoy doing as well as sharing with my family, friends and of course you.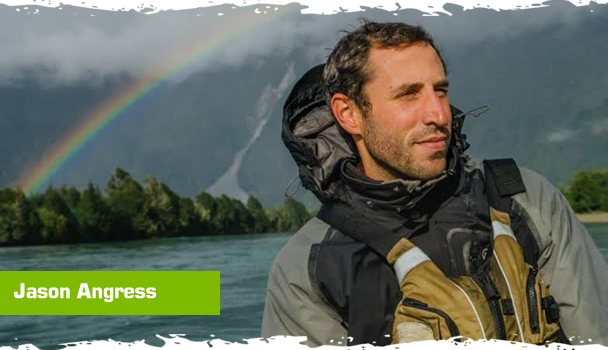 Jason Angress, Originally from California, Jason has been guiding trekking and mountain bike trips for La Comarca Puelo Adventure since 2011.
He is passionate about wilderness education and loves helping people get off of the beaten path and explore new frontiers. After spending 5 years as a tour operator in the South Pacific nation of Tonga, Jason decided to seek a change of scenery; imagining somewhere with  mountainous landscapes, free flowing rivers, and lush green forests. Needless to say, he found just that here in Chile and is as happy as a dog with two tails living and working with us in Northern Patagonia.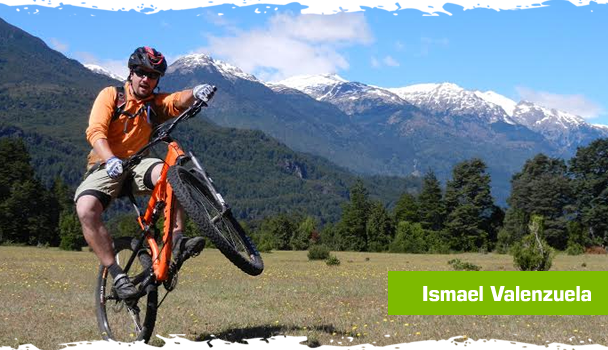 Ismael Valenzuela, I came to the south of Chile for just three month, the longest three month of my life, almost four years living at Puerto Varas. I learned to ride on Bike at the age of four and never get down on it, as I get more in to the bikes they start breaking, but that get me into fixing and now I am also a mechanic.
I have always been a fan of outdoor sports, cycling, trekking, rock climbing, diving and many more.
Guiding tours is always a great experience, meeting people, great sceneries and every time a new experience to remember.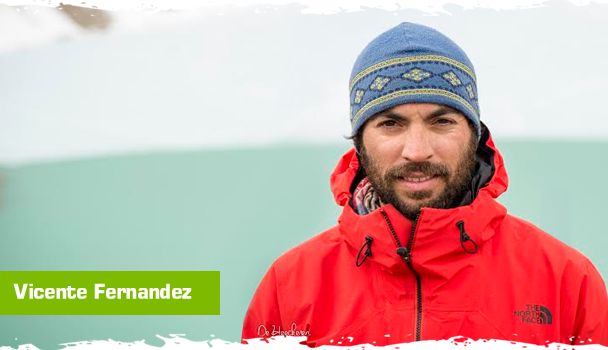 Vicente Fernandez, is a passionate of active sports, Originaly from santiago, he moved to the south of chile 4 years ago seeking for new life style wich he did found. since then he has been working with guiding bike adventures. Vicente has a turism degree in ecotourism and a vast knowledge of the Chilean Lake district and north patagonia and during winter time he works guiding ski tours.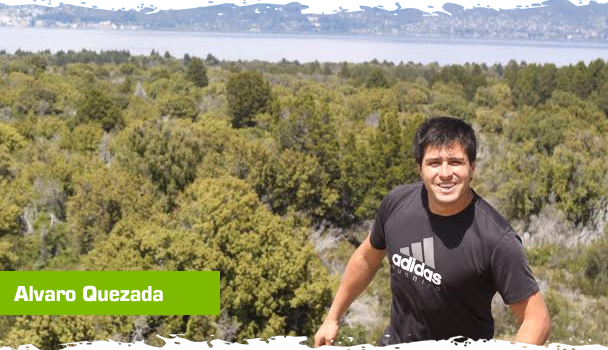 Álvaro Quezada, My list of passions is simple: my family, physical activities, sharing great food, and everything Patagonia. In 2012, I decided to put my passions to good use and began working with Ernesto (Negro) in his tourism agency La Comarca Puelo Adventure. I love working with this great team of people and I am motivated by seeing that each year we manage to keep improving the service we deliver to our clients. My main areas of responsibility within the company are transportation of clients and gear, trip logistics, and food preparation. As a professor of physical education and rugby coach, I also manage to use my talents with our clients to give tips on technique and, should the need arise, as an impromptu physio. Happy to be at your service while we're on the road, so let's get going!!!

..